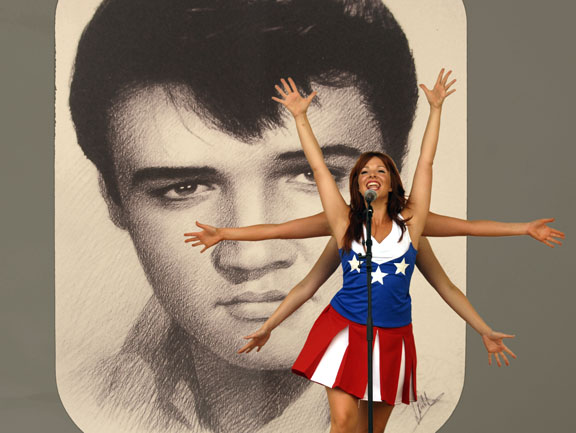 American Trilogy
AviDiva are a three girl band working out of Wellington, New Zealand.
They are seen here performing at the Americana event at New Plymouth, NZ, in March 2008.
The painting of "The King" started off life on the bonnet of one of the many American classic cars at the festival.
Home About Articles Gallery Contact Prints Links